Kids dream about their futures almost as much as their parents do. Don't stop dreaming. Start saving with KY Saves 529. It gives families across Kentucky a smart way to save for rising education costs.
KY Saves 529 makes it easier to save with:
Higher education: A lifetime of value.
Four-year college graduates earn over 58% more annually than the typical high school graduate.1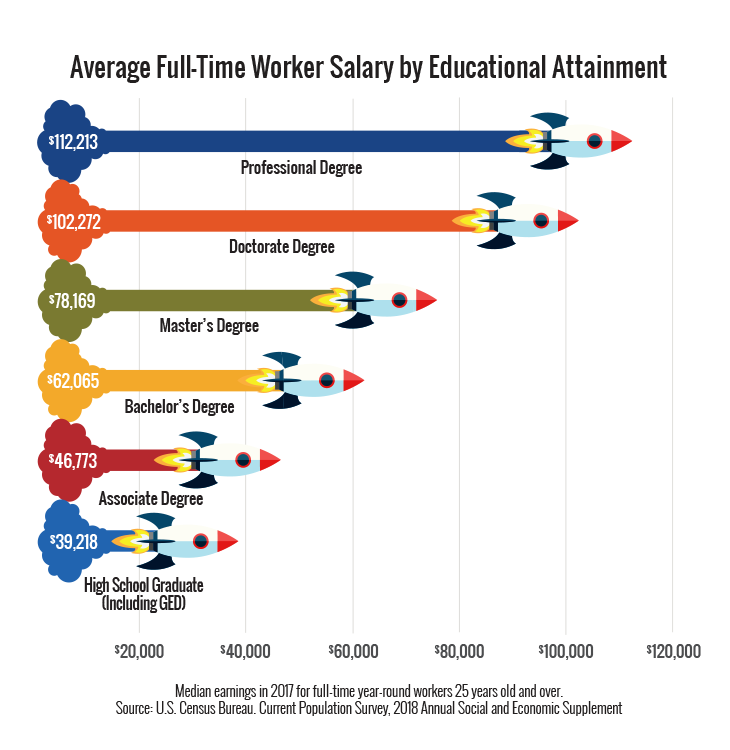 1College Board, Trends in College Pricing, 2017.