Saving for education can be daunting. Don't panic. Plan. In this section, you'll learn:
How even small contributions on a regular basis can compound over time
The myths and realities of 529 plans
How much you might need to save

It's never too early to start.
The sooner you start, the more you could save, as the chart below shows: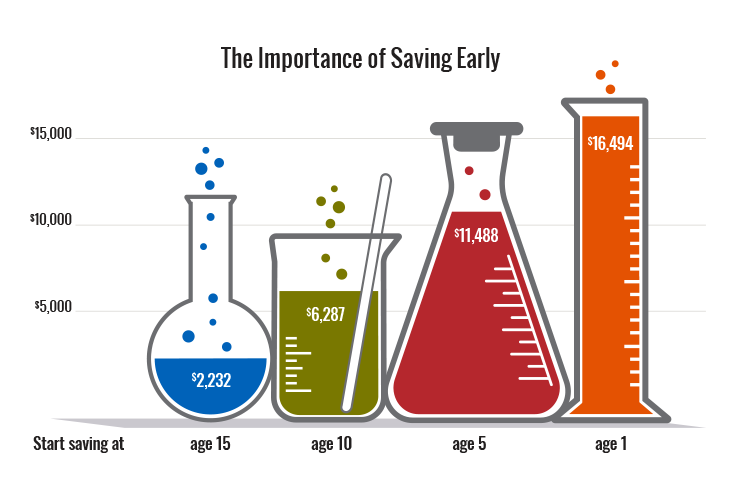 As you can see in this hypothetical chart, if an account owner began to save $50 a month when a child was 1 year old (with an initial contribution of $250), a 529 college savings plan could potentially have an account worth $16,494 by the time the child was college age.1
Mr. Wilcox is a registered representative of Ascensus Broker Dealer Services LLC, 877-529-2980, 95 Wells Ave, Newton, MA 02459 (member FINRA/SIPC) and is not employed by the Commonwealth of Kentucky.
1The hypothetical example assumes college begins at age 18 and is based on a 5 percent rate of return compounded daily, and is for illustrative purposes only. It does not reflect an actual investment in any particular 529 plan or taxes, if any, payable upon withdrawal. This illustration does not take into account K-12 tuition expenses.